T & R SPEED SHOP
HOME OF THE WAR PIG
---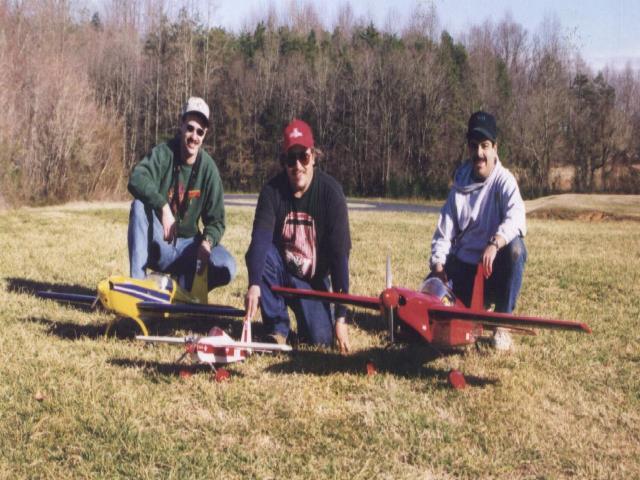 From Left to Right: Tim King, Robert Whitaker, Ben Gonzalez
---
Welcome to the fray!
This page is under construction, so please be patient!
The War Pig started as a dream, a dream to win combat meets. The brainchild of Tim and Robert, the War Pig was drawn in a day, cut in a night. The first War Pigs flew in May, 2000. Tim and Robert designed a foam cutter, and after much trial and error, they came up with the plane you see today. Perfect for combat or all around sport flying, The War Pig is a cheap alternitive to today's expensive arfs.